Description
DeadToast Entertainment is the sole effort of Victor Agren and is used as a brand for him to release his video games through. DeadToast Entertainment is not bound to any particular genre or platform and put a high value on creative freedom.
History
Where it all started
DeadToast Entertainment began back in 2006, when Victor Agren needed a label to release his experimental Flash games under. After releasing several quirky and unusual titles DeadToast Entertainment slowly started to establish itself. But it wasn't until after Victor had worked at Media Molecule for about six years (on LittleBigPlanet, LittleBigPlanet 2 and Tearaway) DeadToast Entertainment would be intended as a full time business.
Going indie, lone-wolfing it
The transition from full time employee to being full time indie was scary but super exciting! And to make things even more exciting Victor decided to leave England (where he'd been living during his time with Media Molecule) and move to Rio de Janeiro, Brazil. A new place and a new lifestyle. During his time in Brazil he picked up his indie endeavors where he had left them and started working on 'Nunchuck Charlie: A Love Story', a free Flash-game sponsored by Adult Swim Games. The game was very well received by those who played it, but it never managed reach any bigger audience.
Things kicking off
After the release of 'Nunchuck Charlie: A Love Story' Victor decided to carry on the development of a promising Flash game he had put on ice back in around 2007. This game ended up being "My Friend Pedro", a side-scrolling acrobatic platforming shooter lead by Pedro the banana, with heavy inspiration from games like Max Payne and films like The Matrix. The game was very well recieved and quickly spread across the Internet. After continuous outcrys for more, it made sense to turn this small Flash game in to a proper thing. And so DeadToast Entertainment is currently working on "My Friend Pedro: Blood Bullets Bananas" together with publishing partner Devolver Digital.
Projects
---
Videos
My Friend Pedro - Bananas Trailer YouTube
Nunchuck Charlie: A Love Story - Trailer YouTube
Triangle Face Fun Race - Trailer YouTube
Compilation of games released during 2014 YouTube
---
Images
There are far more images available for DeadToast Entertainment, but these are the ones we felt would be most useful to you. If you have specific requests, please do contact us!
---
Logo & Icon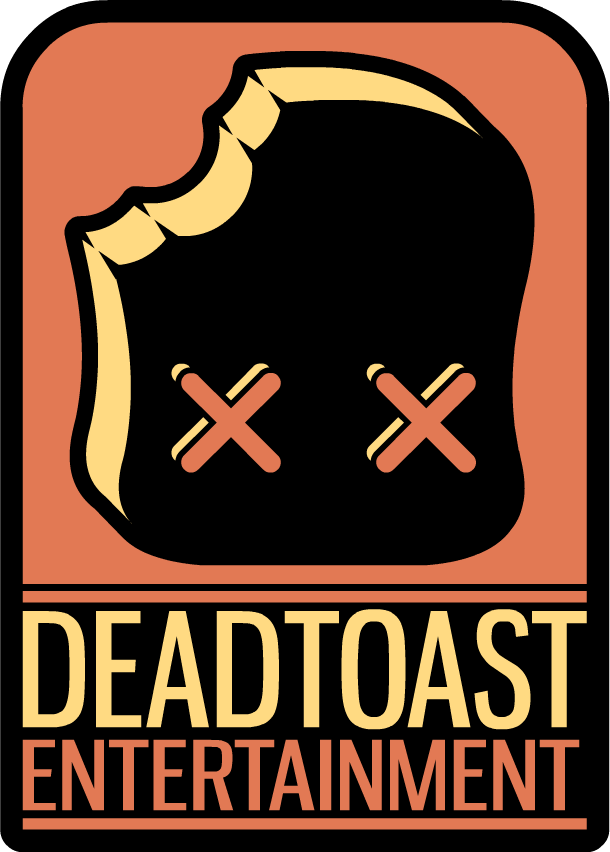 ---
Awards & Recognition
---
Team & Repeating Collaborator
Victor Agren
The one and only, DeadToast Entertainment
Contact
---
presskit() by Rami Ismail (Vlambeer) - also thanks to these fine folks